Nuremberg Moot Court
International Criminal Law in Courtroom 600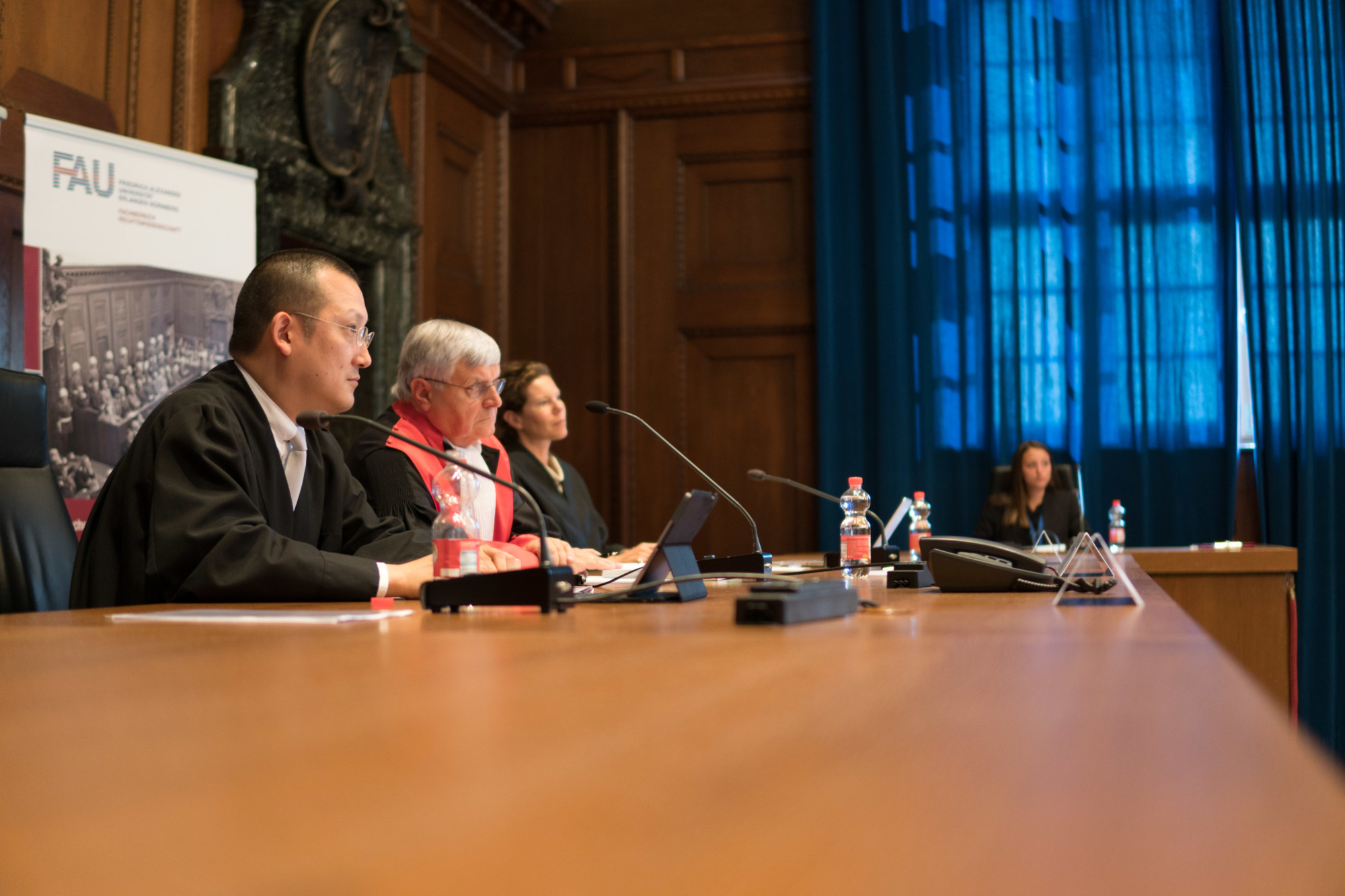 The Nuremberg Moot Court is an international competition, held in English in Nuremberg, Germany. University teams from all over the world are invited to argue a fictitious case before the "International Criminal Court" during a three-day competition. A moot court is a simulated court proceeding which invites students of law to compete based on their oral and written legal argumentation and presentation, from both the prosecution and defense positions.
Courtroom 600
Dissecting both complex procedural and substantive issues of international criminal law, students are given the unique opportunity to develop their skills and plead at the historic Courtroom 600 in the Nuremberg Palace of Justice, where the Nuremberg Trials against the major Nazi war criminals took place.
The International Military Tribunal held the Nuremberg Trials from 1945 to 1949. They resulted in the recognition of the Nuremberg Principles, which ultimately led to the creation of the International Criminal Court.
Learning from practice – exchange with students from all over the world
This location allows students to practice international criminal law at its very birthplace, offering both a historical and educational experience. The organizers collaborate with highly esteemed professionals, such as national and international judges, academics, and other legal practitioners. The organizers of the Nuremberg Moot Court are the International Nuremberg Principles Academy and the International Criminal Law Research Unit at the Friedrich-Alexander University Erlangen-Nuremberg.
Application
The Nuremberg Moot Court takes place annually in the last week of July for three days. Information about registration can be found on the official homepage of the Nuremberg Moot Court. The registration deadline is usually early/mid February; the facts of the case are published at the end of February.